Courtesy Administrative Services provides individuals, consultants, small businesses owners, and entrepreneurs with affordable support without the overhead.  Through outsourcing admin support, you have a staff that is working for you around the clock, taking care of the details of your work-load; which allows you time to dedicate to generating leads and revenue for your valuable business.   When you hire
Courtesy Administrative Services
you save money because you won't have the overhead of paying an admin a full-time salary, vacation, sick-days and benefits… then of course there's training, payroll taxes and providing office space.
We offer you solutions that will save you money.
We are proficient in all office software, HTML and professional graphics; we understand what it takes to maintain a back office; we are methodical and pay attention to details.
Professional  Outsourced Administrative Support
Courtesy Administrative Services provides administrative support, graphic design and creative services including brand and promotional development, web design, and search engine optimization. We will customize a plan to meet our client's unique back-office needs; including a complete range of on-line and offline solutions.
We are based in New Jersey, but our reach is tremendous!
We will keep up with your accelerated growth and continue to work with you as your business develops.
You can hire us by the hour, day, month or a flat project fee.
Administrative Services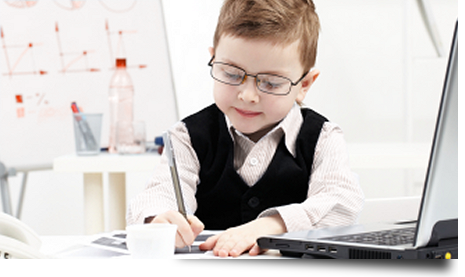 Back Office Support – we provide Word processing and Office Automation services including General Correspondence, Transcription, Reports, BIO's, Resumes, Labels, PowerPoint Presentations, Excel Spreadsheets, Graphs, Charts, Manuscripts and Proofreading.
Client Mailings, Newsletters, Email blasts, and Database Management – We will merge your database with your weekly or monthly postings to send customized newsletters, bulk emails, arrange press-releases, and special notices.
Research Assistance – Do you have a deadline for an article, blog post, or presentation, but you don't have time for research? We will give you the report you need related to your research projects and provide you with a summary, source links and complete results. We have developed a reputation for providing extra attention to research projects. Your project will be summarized in a presentable report, whether it's a small project or large, if it's for an immediate meeting or on-going project, and we will work within your budget.
Travel arrangements – We can arrange air travel, hotel accommodations, limousine ground transportation, meeting plans, group and tour travel, with a complete itinerary.
Bookkeeping – via QuickBooks. We can manage simple bookkeeping which includes reconciling your bank statements, printing weekly checks, making on-line payments, preparing invoices/statements, track receivables, enter payments and receipts and other data for tax preparation and prepare reports for your clients.
Web Site and Graphic Design Services
Whether you are installing a new website or want to redesign your current website for online presence, we offer expert consultation. Our written recommendation will include what it takes to be search engine friendly and to effectiveness.   See our complete list of Web Site and Graphic Design Services.
Banners, Logo and Identity Design
Depending on your needs and budget we can create a basic logo or a complete identity package for your business, which includes business cards, stationary, templates, etc. Your custom designed logo will include all files for use online or printed material. Banner ads can be custom designed for any ad placement and we can assist you with ad placement.
Social Media Layouts & Profiles
We can set up your profile on any social media network site to match your personal business needs and connect with your website or brand.
Computer IT Health & Support
Computer IT Health & Support – our support includes domain registration, hosting, server installation & maintenance; as well as backups, upgrades, security, or hardware configuration.
If your business is setup with a complicated network infrastructure consisting of PC's, laptops, servers, and network devices, our IT support team partner will manage your computers to make sure your business is up and running and will work with you so that you can avoid being affected by computer downtime. Our team consists of certified network administrators and security engineers who will continuously monitor your system to avoid any interruptions in your operation due to any software or hardware breakdown.
With Courtesy you'll have more time in your day… and a more efficient business.